Bending U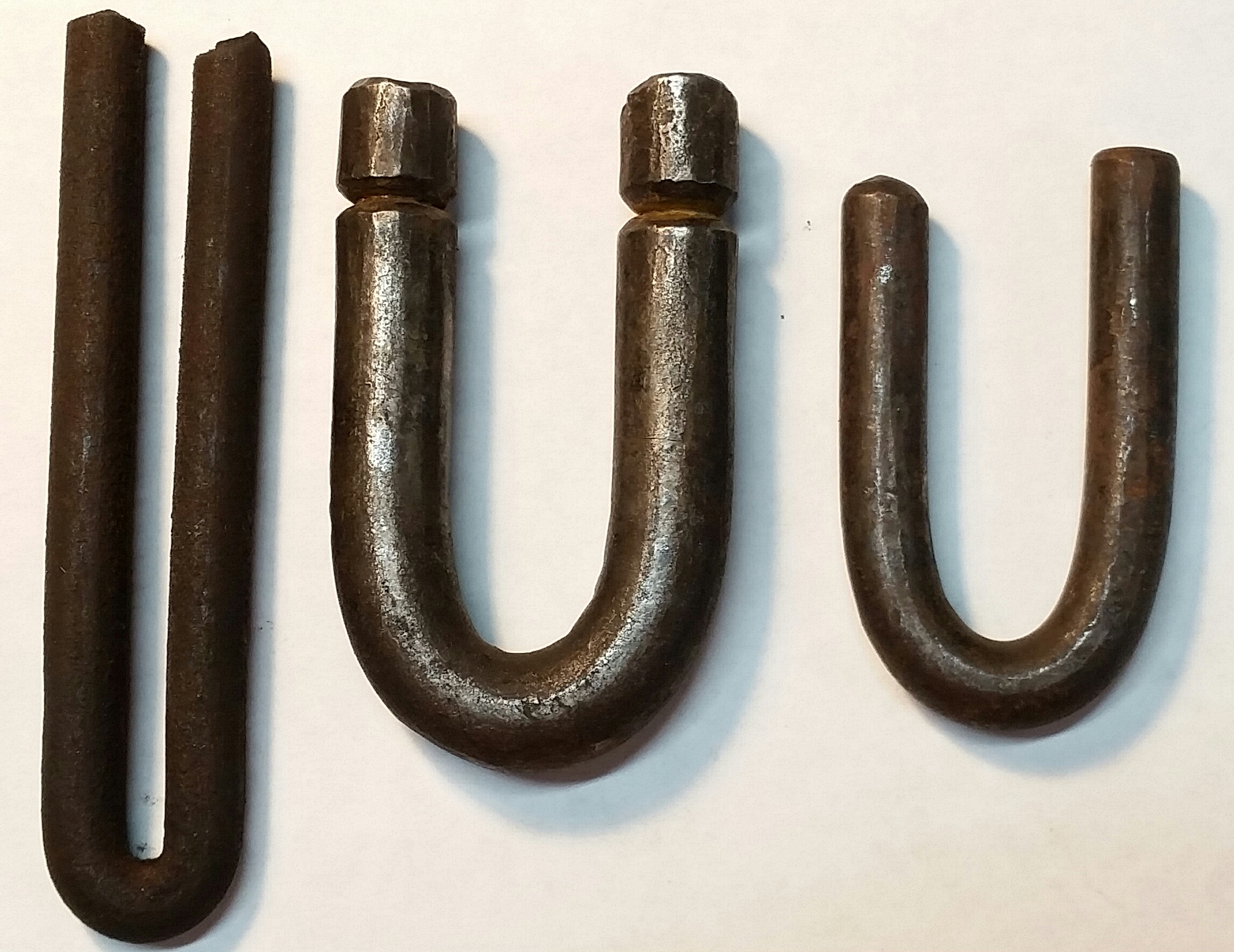 For clamping in the vise and bending stuff with.
Start with 6" to 8" of 1/2" round mild steel
If you want to use this U for bending square stock on the diagonal, make notches all the way around about 1/2" from each end
Heat the middle and bend, try to get the sides parallel (this is important when bending rectilinear-section stock). Roughly 5/8" spacing is nice for a first one.
If you have notched the ends, jigger it about until the notches line up straight across from each other. This is important to every diagonal bend you ever make with this tool.
Super Quenching the whole thing, while not absolutely vital is really nice if you can.
Over time you will end up making a variety of these; notched and un-notched, thick, thin, wide, narrow, expedient, planned...
Think about how you're going to store them.
I usually use them in tips-up U position because it's convenient to get the work in and out.
Sometimes I need more strength/support for each leg and it becomes worth the in-and-out inconvenience to clamp the U with the tips downward.